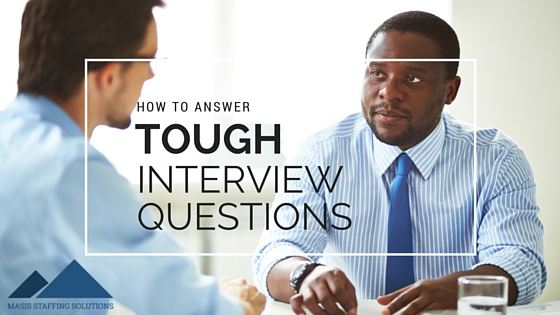 First Interview is always a daunting for most of the people. Especially for freshers as they as they are nuave to hunt and kill field. The best key to show confidence and securing a job is by preparing the interview responses in advance. You might not get all the answers of your interview but you will become confident enough to face interview.
According to a recent survey, Most of the corporate are ready to hire employees just out of college. With growing population and increasing competition, it is becoming a tough thing to get a job.
It is necessary to create a good impression in front of interviewer. Anybody can do this very easily, if he gets a good guidance or hints about the interview questions.
For freshers few questions by interviewer can create dilemma, but after after practicing for those you can easily create a good impression.
Here I am discussing a three crazy tough interview questions that might create difficulty during answering :
1. "TELL ME ABOUT YOURSELF".
This is a most popular question asked by HR. If you search google you would get Millions of results for this. But we need to answer this question very carefully.
For the overall success of the interview and for an ideal candidate this question is most essential. "TELL ME ABOUT YOURSELF" question is often put up during the starting of the interview. Answer to this question will create a stage for your whole conversation during the interview.
Prepare this in advance with possible answers. Dont tell them unnecessary things that you can't handle as HR might ask you other based on your answer. Only speak about those things, that you can answer very well.
The interviewer is asking this question to get a brief information about you, to take out what best in you that would be beneficial for Company. "tell me about yourself" doesn't mean tell me everything about life, You need to provide details according to the position they are looking for in this job.
2. "WHAT ARE YOUR WEAKNESSES" IN YOU ?
Answering to this type of questions is actually more easier as it seems. This is one of the most tricky question that interviewer ask from candidate.
A candidate should be more careful before answering this tricky interview question. Before answering collect your weaknesses and turn it into strength by showing as an area of development you are currently working. Be careful of your answer, do not show that weakness that is critical for the role for which you are getting interviewed.
There is also a best way to get rid of this question by telling the weaknesses that is nothing to do with your job and company. You can use this clever technique to avoid misjudgement by the interviewer that you are not suitable for the job.
3. "WHY SHOULD I HIRE YOU"
Answering to this question might be the last ladder to your interview selection. Mostly interviewer ask this question during your final selection in his mind.
You need to answer this question structurally.
You can start with brief overview of your college education, any achievement during college, Experiences relevant to the job.
This is a question through which you can create a final impression of your interview. Show them your skills, achievements.
You can also do some little research about the company profile by internet or other sources. Gather all information and speak it one by one to interviewer to create lasting impression.
FINAL WORDS : There are hundred's of interview questions and list is getting longer and longer day by day. You might not be able to answer all questions but by preparing in advance you can create a confidence in yourself. Prepare all the potential questions in advance so that you can get ahead of other candidates. More and more interview you will give, more confidence you will have.
Remember "RISE AND RISE AGAIN UNTIL LAMB BECOMES LION"
---
How to show confidence in an interview ?
11 Popular Interview Questions with Answers For Freshers
7 top interview failure reasons
Please follow and like us to help others :